DECEMBER 2020
We're delighted to report that Frederick Law Olmsted's former home on Staten Island is now on the National Register of Historic Places, thanks to our Special Projects Manager Glen Umberger. It was listed on the State Register of Historic Places this past September. Even with Olmsted's national fame, and the home's status as an individual City landmark, it wasn't easy.
Glen worked with the State Historic Preservation Office for three years, while bolstering his documentation of the site's importance to the early stages of Olmsted's career.
The lengthy process paid off. The farmhouse, where Olmsted began his landscape experiments, received the highest level of significance on the National Register.
Glen also succeeded in getting the Voelker Orth Museum in Queens and the Bay Ridge Reformed Church in Brooklyn on the National Register of Historic Places this year.
Listing on the National Register is honorific. But the listing also makes buildings potentially eligible for our programs, federal and state preservation tax credits, and special state grants if they are not already individual local landmarks.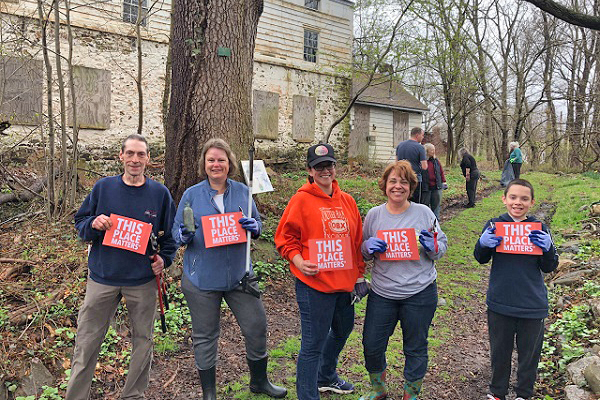 APRIL, 2020
Priority mortar work on the 17th-century foundation of Frederick Law Olmsted's former home in Eltingville on Staten Island is finally complete. Staff from Fifty Three Restorations worked one at a time in order to complete the work in compliance with social distancing standards. All the priority work the Conservancy identified—and fundraised to pay for—is now finished.