Olmsted 200
April 26, 2022 marks the bicentennial of the birth of Frederick Law Olmsted — author, journalist, city planner, landscape architect, public official, and creative genius who transformed the modern American landscape.
In 2019, The Garden Club of America signed on to collaborate with many distinguished organizations, including National Association for Olmsted Parks, American Society of Landscape Architects, the Olmsted National Historic Site, the City Parks Alliance, National Recreation and Park Association, and The Cultural Landscape Foundation, in order to coordinate a national celebration honoring the life, leadership, and legacy of Olmsted. Former GCA president, Dede Petri, is the president and CEO of the National Association for Olmsted Parks, which will lead and coordinate the event.
The celebration, Olmsted 200, will launch in Central Park on April 26, 2022.
Olmsted's work reflects a commitment to visually compelling, inclusive, and accessible green spaces that restore and nurture the body and spirit of all people, regardless of their circumstances. Olmsted 200 will bring together landscape architects, city planners, journalists, policy makers, public health professionals, and community leaders to stimulate a national discussion about access to parks and civic space for all Americans and to explore the many ways in which Olmsted's values are as relevant today as they were 200 years ago.
The Garden Club of America is currently developing a framework of programming and activities for its clubs and club members to honor the legacy of Frederick Law Olmsted.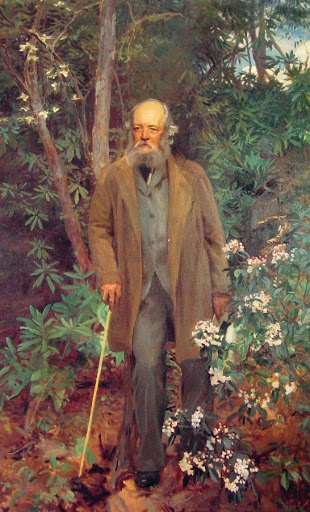 Photos:
Downing Park (Newburgh, NY)
Portrait of Frederick Law Olmsted by John Singer Sargent 1895